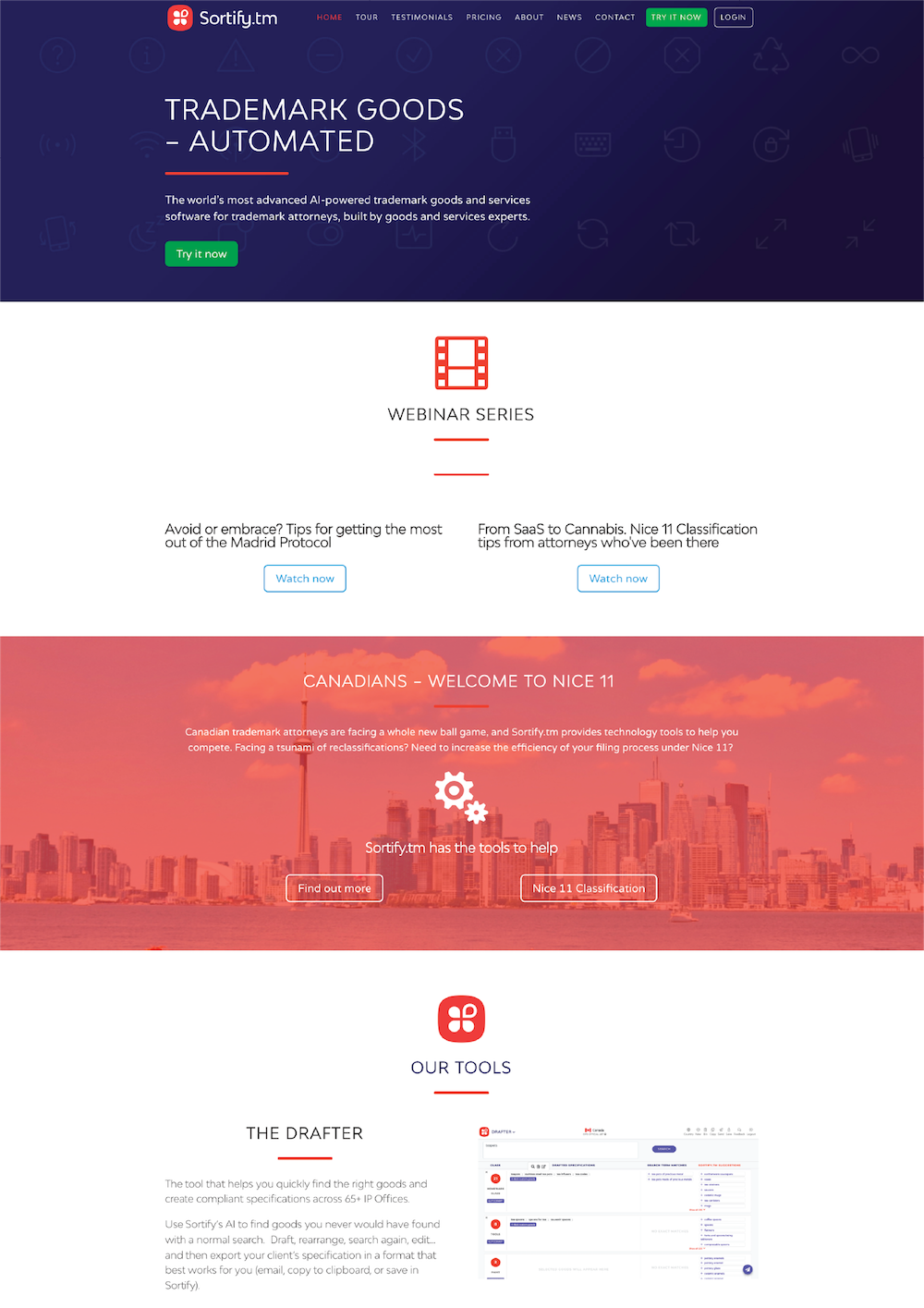 Date: January 2018
Tools: Adobe Fireworks, HTML/CSS/Bootstrap, WordPress, JavaScript/jQuery
Website for Sortify.tm, a company of lawyers specialising in trademark law, located in Auckland, New Zealand.
Took existing branding from their contracted graphic designer & applied their styling guidelines & typography to a website layout.
Designed and built the website using WordPress, and implemented a plugin to allow the client to manage their content on their own.
Signage used for trademark law conventions in Seattle, USA.